Posted by Michael David on June 8, 2013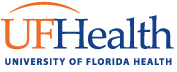 Shands at the University of Florida
1600 SW Archer Road
Gainesville, FL 32610-0326
(352) 265–0111
www.shands.org
As part of the University of Florida, we have an exceptional set of resources in health care services and the sciences, and an extraordinarily talented faculty and staff committed to the goal of making UF Health truly great across our missions of patient care, teaching, research and community service. We are unique nationally in the breadth of health-related colleges, centers and institutes present on our Gainesville campus, coupled with the strength of the Shands hospital system. Moreover, UF Health at Jacksonville offers an array of teaching and patient care opportunities, and a future that holds untapped potential to excel in clinical and translational research. In fact, our reach extends throughout the state — we serve patients from every county in Florida, and from throughout the Southeast and beyond.
At UF Health, we not only are providing high-quality care, we also are making daily discoveries that will lead to the scientific advances of tomorrow, and are training the next generation of health care providers.
Most important of all, we seek to extend to you a helping hand, for whatever reason you turn to us. We look forward to your visit.
David S. Guzick, M.D., Ph.D.
UF Senior Vice President, Health Affairs
President, UF Health
University of Florida Health is a collaboration of the UF Health Science Center and Shands.