Posted by Michael David on June 8, 2013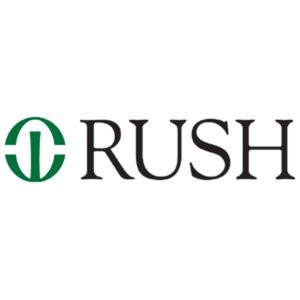 Rush University Medical Center
1653 West Congress Parkway
Chicago, IL 60612-3833
(312) 942–5000
www.rush.edu
Program Description
The Coleman Foundation Comprehensive Prostate Cancer Clinic at RushUniversity Medical Center in Chicago, Illinois, is a multidisciplinary group of physicians that offers men with prostate cancer access to advanced treatment options and minimally invasive surgical techniques.

We provide the latest treatment advances for prostate cancer, including theda Vinci Surgical System and tomotherapy. The comprehensive prostate clinic offers men the ability to meet with an urologist, a medical oncologist and a radiation oncologist in a single visit. This initial appointment provides patients a comprehensive consultation aimed at educating them and determining the best options in radiation, systemic treatment and surgery — with the ultimate goal of minimizing side effects.
Services Provided
The Coleman Foundation Comprehensive Prostate Cancer Clinic offers patients access to the following services:
Advanced treatment options
Minimally invasive surgery, including the da Vinci Surgical System
Second-opinion services
Complementary integrative cancer medicine
Supportive and educational services
For more information about the services available, please visit the Our Services page.
Clinical Team
The Coleman Foundation Comprehensive Prostate Cancer Clinic is led by Kalyan Latchamsetty, MD, a urologist specializing in the treatment of prostate cancer. His special interests include minimally invasive surgical approaches, da Vinci prostatectomy, nerve-sparing prostatectomy and prostate-seed implantation. Latchamsetty believes it is the physician's responsibility to offer the latest technology with an effort to minimize certain side effects inherent in prostate cancer surgery, without compromising cancer care.
John Showel, MD is a medical oncologist who specializes in treating patients with prostate cancer.
As part of the comprehensive nature of the clinic, both a dietitian and a psychologist are available at any point to provide support and guidance. A dedicated nurse also is available to ensure you receive quality care in a timely manner.