Posted by Michael David on June 8, 2013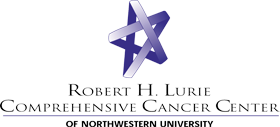 Robert H. Lurie Comprehensive Cancer Center
Northwestern University
Steven T. Rosen, M.D.
Director
303 E. Superior Street
Suite 3-125
Chicago, Illinois 60611
Tel: (312) 908-5250
Fax: (312) 908-1372
The Robert H Lurie Comprehensive Cancer Center of Northwestern University is the only NCI-designated comprehensive cancer center in Illinois. It is dedicated to scientific discovery, advancing medical knowledge, providing compassionate, state-of-the-art cancer care, and training the next generation of clinicians and scientists.
The Cancer Center and its affiliated hospitals and practices annually treat more than 10,000 new cancer cases, providing an extensive range of treatment and clinical trial options. On the main campus in downtown Chicago, inpatient facilities that opened in 1999 were augmented in April 2003 with a new 32,000 NSF outpatient facility equipped to provide comprehensive, fully integrated care.
The research efforts of the center's nearly 300 members are organized into 12 major programs and annually generate more than $115 million in cancer-relevant, extramural funding. In April, 2005, the Cancer Center's research facilities added 60,000 NSF of laboratory space with the dedication of the Robert H Lurie Medical Research Center.
*Source: National Cancer Institute