Posted by Michael David on August 23, 2013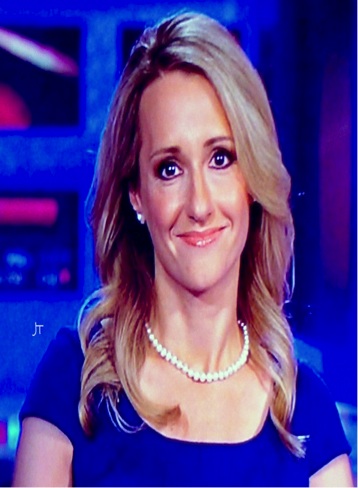 Winthrop-University Hospital
Philippa J. Cheetham, M.D., a board-certified Urological Surgeon from the United Kingdom (UK), is an attending physician in Winthrop Urology, PC and is on the medical staff of the Department of Urology at Winthrop-University Hospital.
After successfully completing extensive surgical training and research and graduating with honors from the University of Bristol Medical School in the UK, Dr. Cheetham completed a 5-year general surgery residency at Oxford University's John Radcliffe Teaching Hospital and was awarded a prestigious research fellowship from the Royal College of Surgeons of England. Dr. Cheetham then spent two years studying in the Department of Pharmacology at Oxford University and was subsequently awarded a higher research degree for her thesis on the pacemaker activity and contractility in the neurogenic bladder.
Dr. Cheetham completed a 6-year urology residency at Oxford University, followed by a 12-month stone fellowship before being board certified in Urology by the Royal College of Surgeons of England in 2007. In 2008, Dr. Cheetham went to Columbia University Medical Center, New York to work with Professor Aaron Katz and Dr. Ketan Badani in the department of Urology. In July 2010, Dr. Cheetham completed a two-year minimally invasive surgical oncology fellowship as well as an 18-month oncology fellowship with Professor Daniel Petrylak at Columbia University Medical Center.
Dr. Cheetham is a member of various medical associations, including The General Medical Council (GMC), Royal College of Surgeons of England (RCSEng), American Urological Association (AUA), British Association of Urological Surgeons (BAUS) and The European Association of Urology (EAU), Royal Society of Medicine (RSM), Foundation for Advancement of Minimally Invasive Surgery, and British Medical Association.
Dr. Cheetham has a subspecialty interest concentration in female Urology and bladder conditions associated with neurological disorders, such as multiple sclerosis and spinal cord injury. She also has a strong interest in holistic and natural therapies for urological conditions.
In addition to her most recently published book, "The Patient's Guide to AHCC: The Clinically Proven Nutrient Supported by 25 Clinical Studies," Dr Cheetham co-authored two other books "Robotic Prostatectomy for Prostate Cancer – Is It For You?" and "Living a Better Life After Prostate Cancer – A Survivor's Guide to Cryotherapy". She has also written chapters in the textbook "ABC of Urology", published numerous articles in peer-reviewed journals and presented extensively at prestigious international academic meetings all over the world. Her next book "So Your Husband Has Prostate Cancer, Now What?" will be released by Regnery Publishers in September 2013.
As a health/medical contributor, Dr. Cheetham frequently appears as a guest on TV and radio stations across the country. She is a regular medical correspondent for Fox News (with multiple appearances on Studio B with Sheppard Smith, The O'Reilly Factor, Megyn Kelly, Fox and Friends, The Willis Report, Varney and Co and Health Talk with Dr. Manny) as well as WPIX11 and the Saudi Arabia National TV Network KSA2. She is also a weekly co-host on Katz's Corner Live Radio, a radio program on men's health and urology issues broadcasted 7am every Sunday morning on WABC.
Dr. Cheetham is on the Board of Directors of the St. George's Society of New York. She is a classically trained pianist and violinist, also enjoys sports and fitness including horse riding, swimming, skiing, and scuba diving.