Posted by Michael David on May 29, 2012
FORWARD !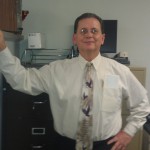 I am moving forward. Now almost a full year with good PSA numbers. I continue my regiment of healthy eating and a active lifestyle to combat this disease.
I encourage more men to try this approach.
Many prayers still going out for all my fellow survivors.