Posted by Michael David on July 11, 2013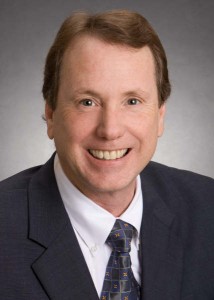 James G. McClellan
Board of Directors, Treasurer
President, James G. McClellan CPA James G. McClellan was born in Houston, Texas and currently resides in Sugar Land, Texas. James is married to a wonderful lady, Bobbie, and is a proud father of two children, Jennifer and Jason, ages 26 and 24.
James is a graduate of the University of Houston's Bauer College of Business, class of 1979, where he earned his CPA certificate in 1981 after joining a public accounting firm in Houston. In 1983, James left the firm to open his own CPA practice, James G. McClellan CPA, in Sugar Land. His 28 years of business includes the practice of public accounting, financial and estate planning, business consulting and as a registered investment advisor.
James is a Certified Financial Planner™ licensee and Personal Financial Specialist (CPA/PFS). Also, he is the President and Trustee of the Fred and Mabel R. Parks Foundation, a private foundation, started by the Parks family in 1985. The Foundation is active in making grants primarily in the area of higher education, medical research and services, and in support of social services for the disadvantaged. James is a member of the following boards: Fred and Mabel R. Parks Foundation, President and Trustee Child Advocates of Fort Bend, Director and Vice-President Fort Bend Municipal Utility District #21, Director and Secretary Foundation for PSP/CBD and Other Brain Related Diseases.