Posted by Michael David on July 11, 2013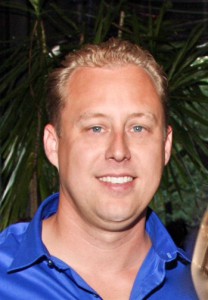 Chad Gonsoulin
Board of Directors, Vice President
Chad Gonsoulin graduated from Houston's University of St. Thomas at age 22 with an MBA in Business Administration.
Before college, at 17 he worked offshore on supply boats for experience in the oil and gas industry. After college he worked for startup company 2-infinty, one of the first to sell Voice of IP telephony systems, now a standard in corporate America. After the dot com collapse his entrepreneurial spirit took over and he launched technology consultant company CGA Technologies, ranging from networking for small to large businesses to home and commercial audio video automation systems.
In 2006 he sold CGA Technologies and returned to his roots in the oil and gas industry to do consultant work for companies such as BP, Shell and PHI. His projects include a state-of-the-art helicopter transport facility in Houma, LA which he built and helped design for BP. Transporting over 11,000 people per month to offshore oil platforms by helicopters, the unique facility has become a corporate model for BP and is poised for deployment around the world.
Chad has embraced charity work since his teens, when he worked for two years on the Bill Ray Brown and Al Del Greco charity for Multiple Sclerosis and Make a Wish Foundation. He's helped many other charities over the years and hopes to help Blue Cure® in any way possible.