Posted by Michael David on July 12, 2013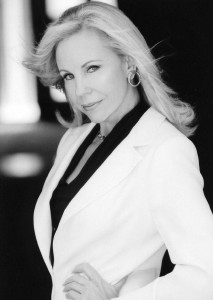 Dr. Carolyn Farb, h.c.
Board of Directors
Houston's premier volunteer fundraiser, author and event creator, Dr. Carolyn Farb, h.c. exemplifies the essence of public service and philanthropy. She is a native Texan whose passion shines not only throughout the Lone Star State, but internationally. No one can equal her passion for embracing a cause, living it, breathing it, nurturing it and championing it until others become true believers as well.
Dr. Farb's fundraising style, spirit and successes have set national standards with each succeeding project with which she is involved, and it is rare to find an individual who won't be welcoming to her causes. One secret of her success is her total commitment and passion, giving 200 percent of her time, energy, dynamic vision and expertise. She embraces each charitable fundraiser with tireless devotion.
From medical research, child related causes, women's issues to her appreciation for the arts, education and the environment, Carolyn's skill as a volunteer fundraiser for hundreds of worthwhile nonprofit organizations has been fine-tuned to equal that of the best professional fundraisers in the world.
She is committed to volunteerism for the greater good. Carolyn's intensity of purpose and her total commitment to her beliefs is unparalleled. Her hands-on planning and execution of every detail for a project is a role model for future volunteers. Her life exemplifies public service and is an outstanding example of the power of one individual's commitment.
Carolyn Farb personifies the meaning of the perfect volunteer and a true philanthropist. To learn more about this Texas trailblazer, you can also visit her website at: www.carolynfarb.com.