Posted by Michael David on June 8, 2013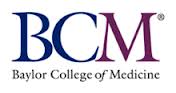 Baylor College of Medicine
C. Kent Osborne, M.D.
Director
One Baylor Plaza
MS: BCM305
Houston, Texas 77030
Tel: (713) 798-1354
Fax: (713) 798-2716
The Dan L. Duncan Cancer Center at Baylor College of Medicine (BCM) integrates the cancer-related activities from multiple institutions in the world-renowned Texas Medical Center (TMC) to improve cancer research, enhance patient care and fast-track our efforts to end this disease in all its forms. The Center is comprised of Baylor College of Medicine and its primary teaching hospitals – Texas Children's Hospital, Ben Taub General Hospital and the Michael E. DeBakey Veterans Affairs Medical Center. This consortium, along with programs which extend into other TMC clinical partners, provides Houston's diverse population access to an exceptional team of cancer experts. The Duncan Cancer Center combines a unique set of strengths in the fight against cancer, including the largest pediatric cancer and hematology program in the country, outstanding care for the community's indigent population, and some of the finest veterans care in the nation.
The Center coordinates more than $100 million in total cancer-related research support, including nearly $40 million from the National Cancer Institute. Research efforts are organized around eight collaborative, multidisciplinary programs, including breast cancer, prostate cancer, pediatric oncology, cancer biology, cancer cell and gene therapy, cancer prevention and population sciences, nuclear receptor biology and molecular carcinogenesis. These research programs and the Center's 270-plus members are supported by nine shared resources, providing the essential services our cancer researchers need to achieve their goals. The Dan L. Duncan Cancer Center is enhanced by the College's internationally recognized departments and programs in the basic sciences, particularly Molecular and Human Genetics and Molecular and Cellular Biology. The BCM Human Genome Sequencing Center is another major asset which helps accelerate our understanding of the genetic makeup of cancers, advancing the promise of personalized oncology care in the near future.
In 2006 businessman and philanthropist Dan L. Duncan contributed $100 million to the Cancer Center ensuring its growth and stability for years to come. With its outstanding record of research, collaborative culture, and diverse patient base from affiliated hospitals, the Dan L. Duncan Cancer Center at Baylor College of Medicine provides a rich environment for hope to thrive and grow.
*Source: National Cancer Institute